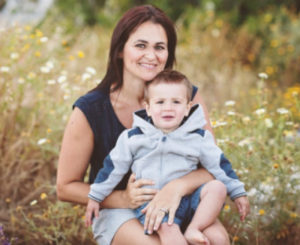 I qualified in 1998 with a BSc (Hons) in Sports Science and then went on to complete my BSc (Hons) Physiotherapy in 2002. After working in the UK for a couple of years, I moved back home to Gibraltar where I have been ever since. Within physiotherapy, I specialise in Paediatrics and Women's Health Physiotherapy, as well as working with a variety of sports athletes, associations and National sports teams.
I am passionate about providing you with a highly specialist physiotherapy service for both you and your growing family and am in an optimal position to provide you with such a service. I have studied in depth at post graduate level in order to be able to provide both client groups with optimal care here in Gibraltar. My approach is a holistic, real life approach where we will sit together to devise your bespoke rehabilitation programme which will be both highly effective but also one which will fit in with your lifestyle and the needs of your family. From general advice on nutrition to optimise healing, devising home exercise programmes, manual physiotherapy techniques and preventative measures, together we will tackle the root of your problem and target goals to optimise your rehabilitation.
Outside of physiotherapy, I furthered my studies in Baby Massage, Baby and Toddler Yoga, and pre/post-natal exercise, and Holistic Core Restore®. I am also an ASA level 2 qualified swimming instructor and antenatal swimming instructor.
I have been fortunate to travel to many places around the world through a variety of sporting competitions. As part of the Gibraltar Swim Team, I have competed in 8 Island Games, 2 Junior European Championships and the Commonwealth Games. More recently I have also been fortunate to travel to various competitions as physiotherapist for sports such as swimming, netball and football.
I look forward to meeting you and your family soon.